Simultaneous Interpretation Systems
---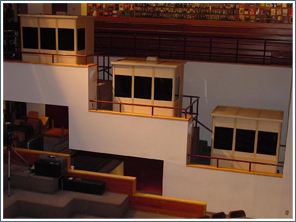 Global Equipment Network, Inc. (GEN)
is a simultaneous interpretation equipment sales, service and rental company. We provide equipment and technical service for seminars, training classes, conventions, Tourguides, bilingual teleconferencing and any other type of multilingual meeting. Our unique service bridges the language/communication gap; it promotes confidence and ease when entertaining dignitaries and visitors from all corners of the globe.
More About Us
Rentals - Sales - Service - Support
Portable Interpretation Systems
Global Equipment Network, Inc.
carries a complete line of professional audio/visual equipment from various manufacturers. We also provide onsite technical support at every Simultaneous Interpretation event.
Technical Service includes:
Installation of the Simultaneous Interpretation Equipment
Equipment Testing
Monitoring of the Equipment for the duration of the Conference by a qualified Equipment Engineer
Equipment adjustments & Audio Level Control
Breakdown and removal of the Equipment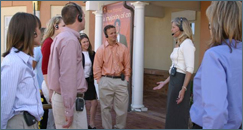 Global Equipment Network, Inc.
offers Portable Interpretation Equipment for a multitude of Bilingual and Multilingual meetings and events. The Portable Interpretation System allows for wireless communication between an interpreter and foreign speaking delegates. The system is ideal for informal events as well as meetings at multiple venues and tours. The system (in its standard configuration) can also be used as a Tourguide System.
Learn More